Who Are The Makers?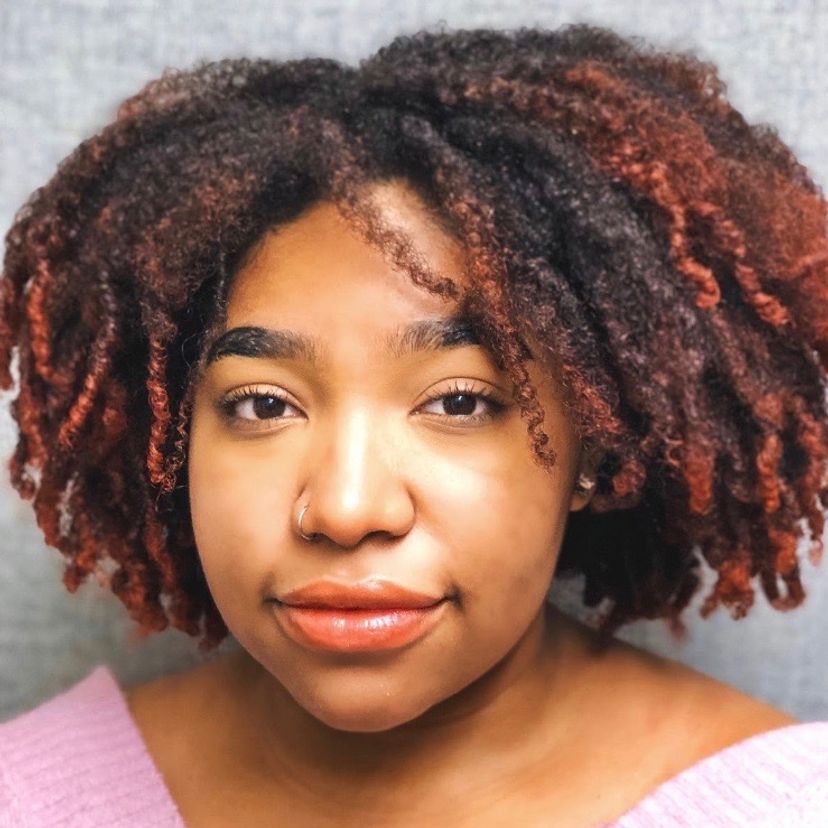 Arielle Telemaco-Beane
Ensemble Member
Arielle Telemaco-Beane (she/ they) is a theatre maker and song collaborator. Selected credits include; Clouds in the Kitchen (Painted Bride Art Center), Guys and Dolls (The University of the Arts), Hart Island Requiem (Polyphone), and The Snow Queen (Arden). They are very excited to be part of The Makers' Ensemble and collaborate with these amazing artists!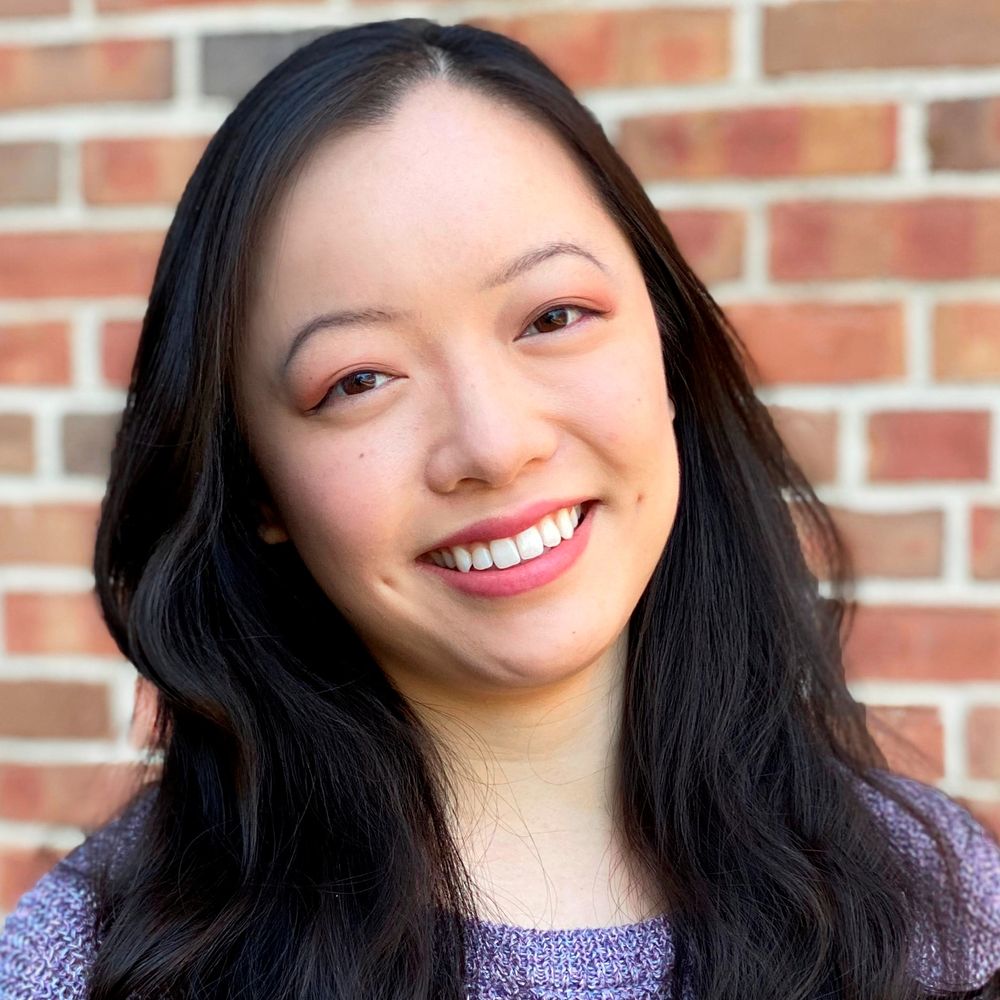 JULIE CAI
Ensemble Member
Julie Cai (she/her) is an actor, mover, and theatre maker. With a multicultural background in both California's Bay Area and Shanghai, China, she ultimately ended up in New York City to pursue a BFA in Drama at NYU Tisch. During her time in undergrad, Julie co-created the first interdepartmental student organization for Asian artists, where members had a space not only to heal one another, but also to learn how to be better allies of all marginalized communities. Julie is proud to be a queer, Asian artist, and she strives for wholehearted compassion in every aspect of her work. She had the pleasure of joining The Makers' Ensemble for their Inaugural Season Retreat, and she is so thrilled to continue making radically loving art with her fellow collaborators!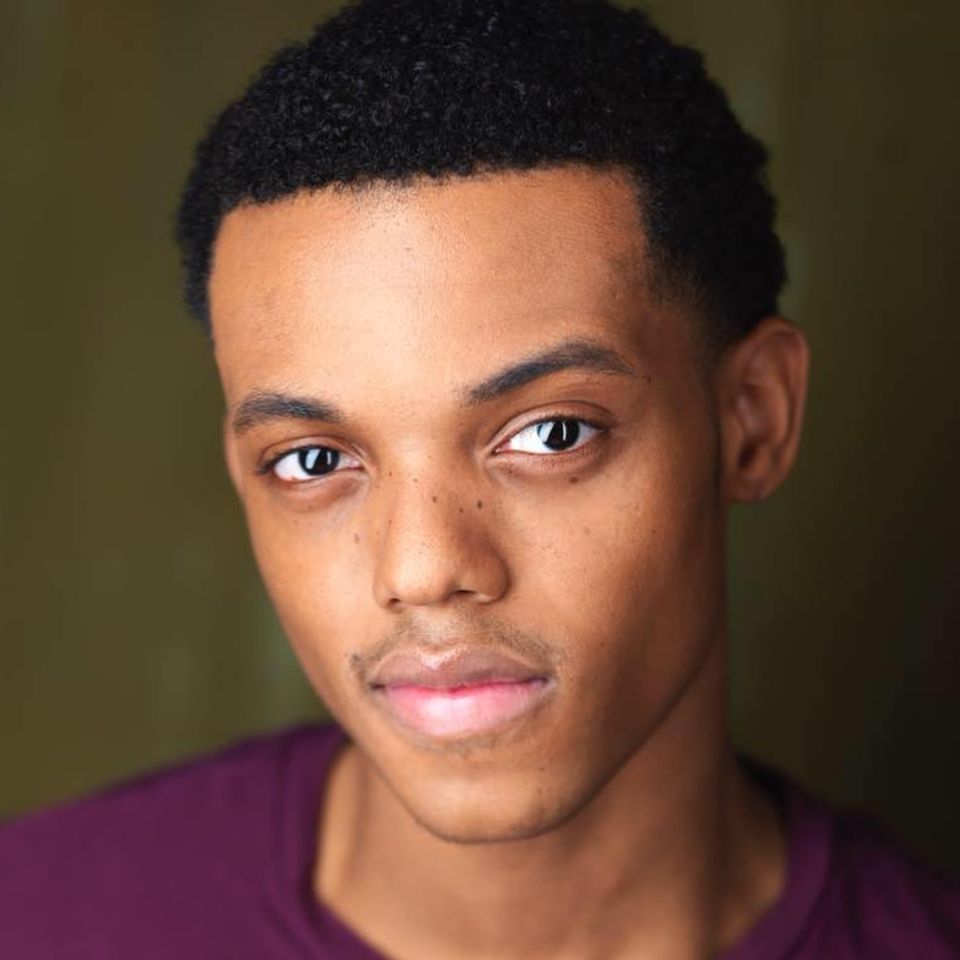 JABARI BANKS
Ensemble Member
Patrick J. Campbell (he/him) is a Philadelphia based Music and Theater Artist. He is an almnus of the University of the Arts in Philadelphia, PA where he studied Musical Theater. He's performed with companies such as Ars Nova, Painted Bride Art Center, the Wilma. When he's not performing theater, you can find Patrick in the studio working on his freshman album under the alter-ego Jabarii Banks.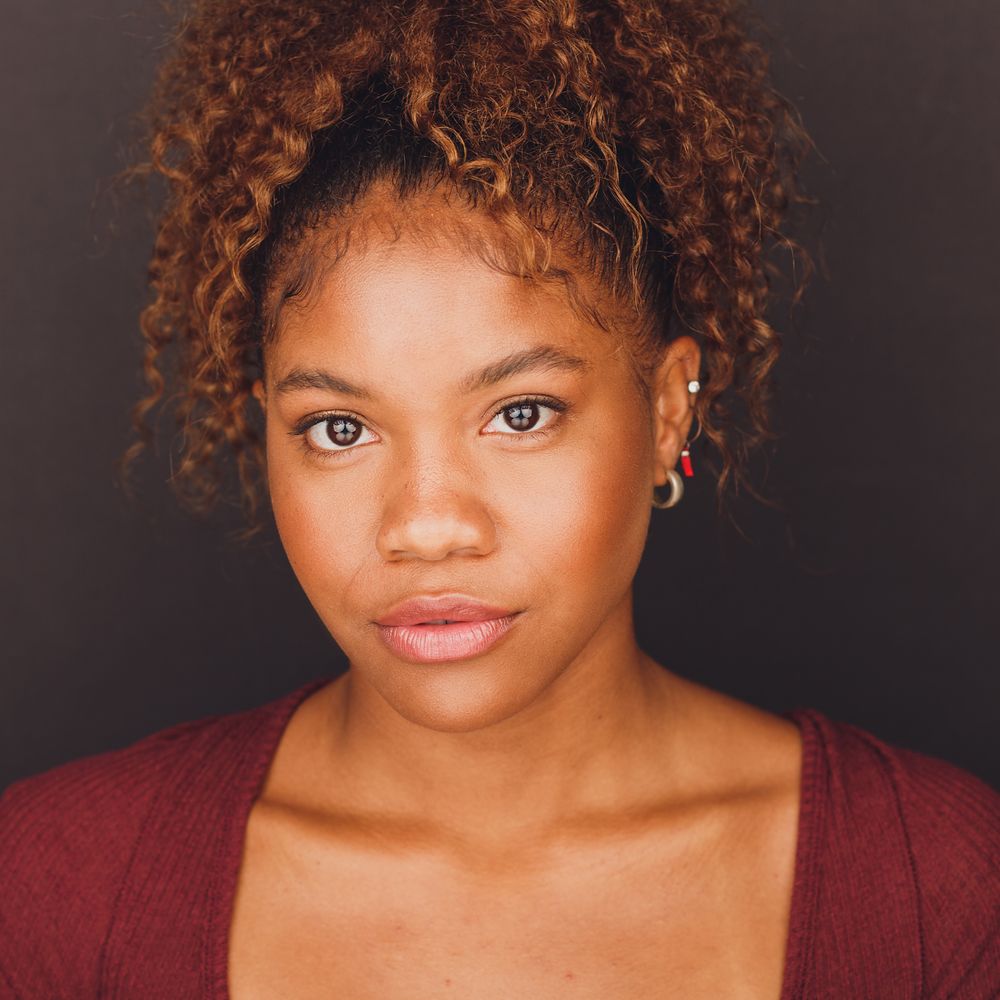 Sinclair Daniel
Ensemble Member
Sinclair (She/Her) is a New York based actor and creative. A  B.F.A graduate of NYU, Sinclair has worked professionally in theatre, television and voice over performing with The Shakespeare Theatre Company, The Atlantic Theater Company, and Williamstown Theatre Festival. She has a passionate curiosity for provocative new works as well as reimaged classics. Her love of storytelling often means she can be found in any bookstore in Brooklyn or in the back row of a movie theater (as soon as that's allowed again). Sinclair is very excited to be collaborating with the talented and unique members of The Makers' Ensemble.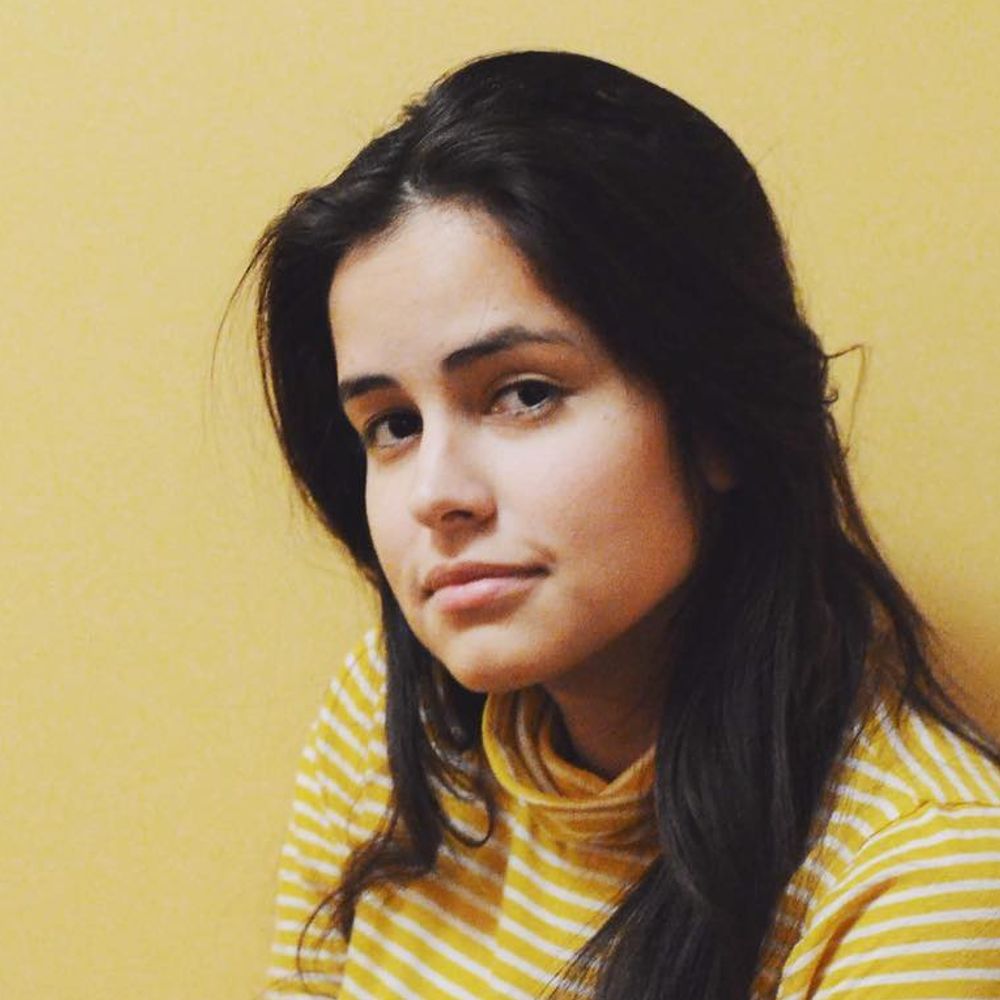 Laura Galindo
Ensemble Member
Laura Galindo (she/her) is an artist of many hats who enjoys testing how many of these hats can balance on top of her head at once. This past summer, she and her band debuted Annie Aspen's Musical Space Spectacular! at Ars Nova's ANT Fest. She is now a Makers Lab Resident for the Ars Nova 2020 Season as well as a Van Lier Fellow. She is a Victory Theatre LabWorks resident for the 2019-2020 season. Her band, Laura Galindo and The Boys, play regularly around NYC and her EP Tastes Like Dreams is available on all platforms. She also loves to act, using the chops she got from her fresh BFA Drama degree at NYU. Basically, she'll try anything once and almost always just keeps doing it. She's cooking up new things, all of which can be tasted at @thelauragalindo on instagram and a website which she'll eventually make.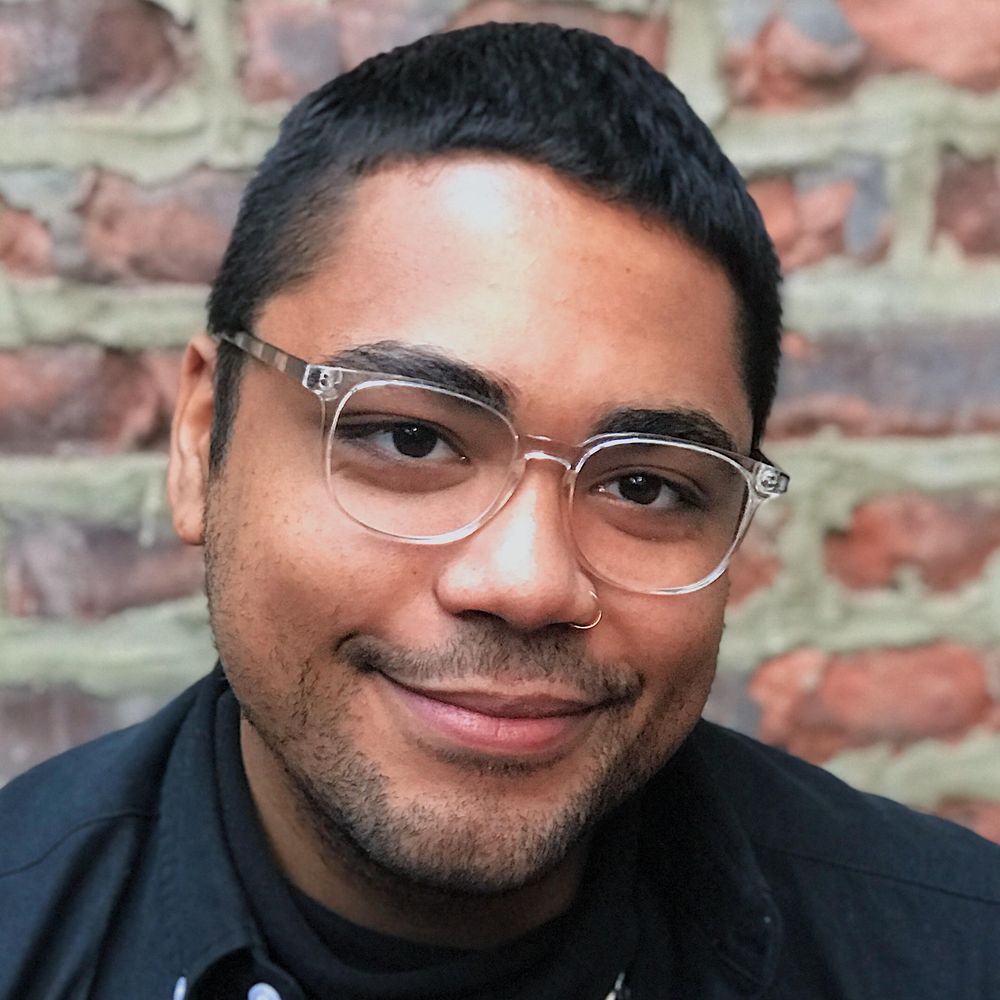 Dante Green
Founding Artistic Director
Dante Green (they/he/she) is a black, queer, writer, composer, director, curator, and facilitator. They are an award winning Visionary Leader with a Bachelor of Fine Arts in Directing, Playwriting, and Production, with a focus in Writing and Directing for Musical Theatre. They are an alumnus of Headlong Performance Institute, a member of the Network of Ensemble Theaters and an affiliate of Bloomsburg Theatre Ensemble. Dante's work has been produced with companies including Ars Nova, The Wilma, Painted Bride, Pig Iron, FringeArts, and Bloomsburg Theatre Ensemble. Dante has worked with other companies such as The Public, Virgin Voyages, Lantern Theater Company, Pennsylvania Shakespeare Festival, FoolsFury, and others. Instagram: @dantemgreen Website: dantegreen.com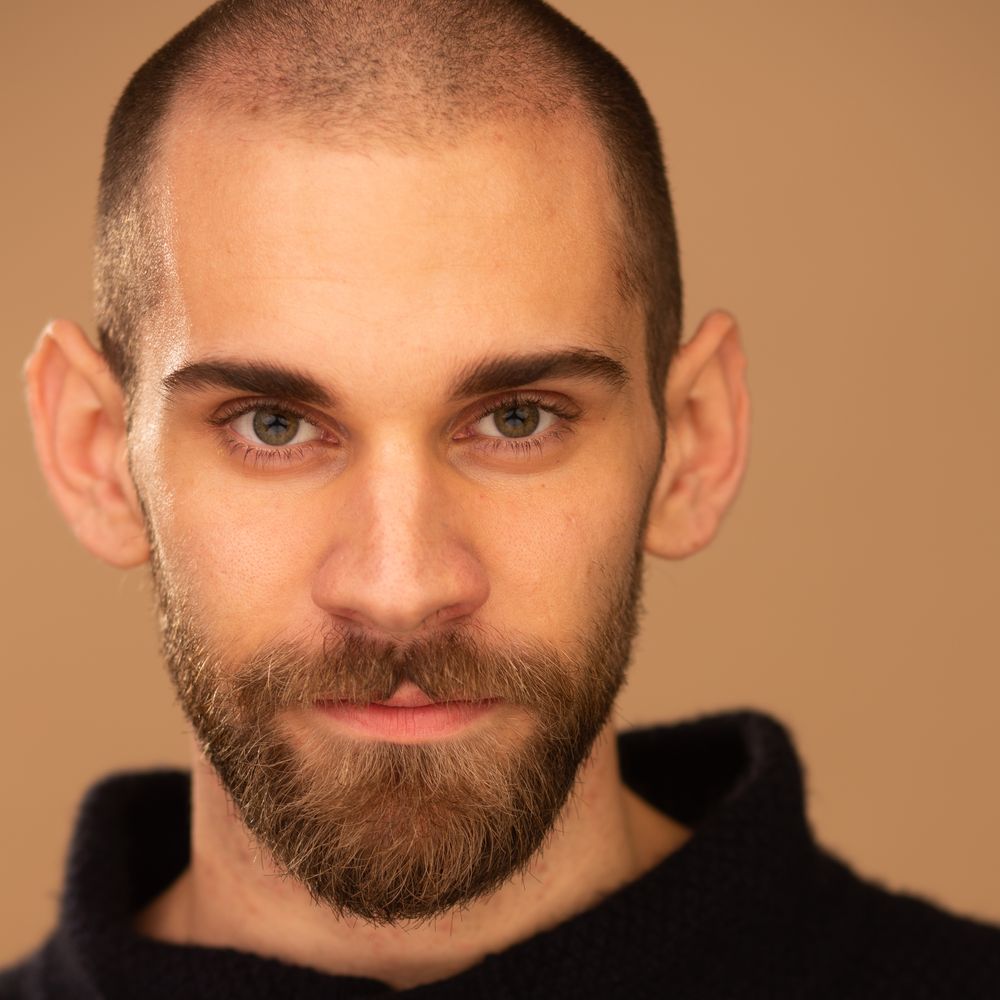 Conner Keef
Ensemble Member
Conner Keef (he/they) is a Brooklyn-based theatre artist currently very excited about classical theatre and the ways we can make it more accessible for all. They are only interested in every voice being heard and every person feeling uninhibited. They received a BFA in Acting from Western Kentucky University, but their education came from friends and apprenticeships at The Shakespeare Theatre of New Jersey and Williamstown Theatre Festival. They've trained extensively in Suzuki and Viewpoints. They've done a couple of shows in New York; most recently, they played Faustus in Doctor Faustus at The Secret Theatre in Queens.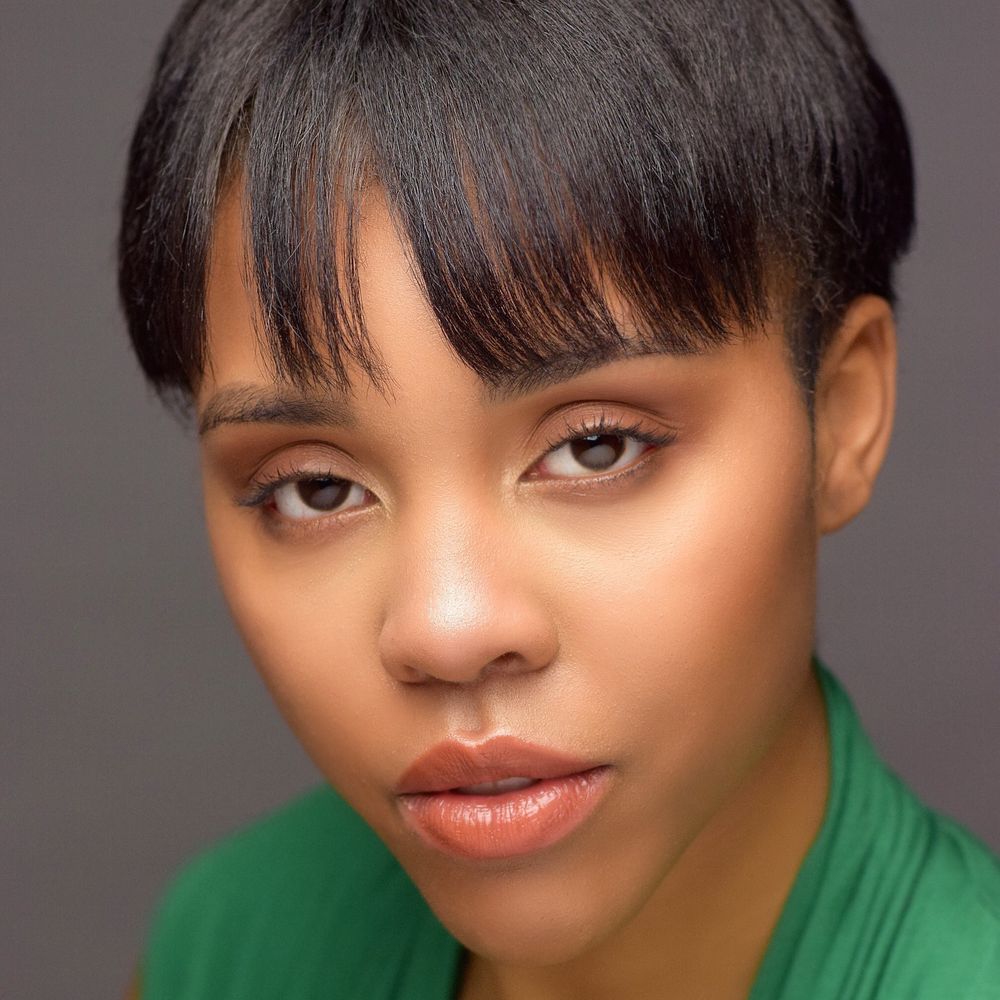 Mckenna Kelley
Ensemble Member
McKenna Kelley (she/her) is a performer, writer, model, and creative from New York City, with a BFA in Musical Theater from the University of the Arts. McKenna is a writer for GROWN Magazine and co-hosts a podcast "The Collective Cultivating Creativity" which aims to give a safe space for artists of different backgrounds to share stories which aided to their artistry and growth. McKenna believes in creating art which inspires vulnerability and societal change, and believes that sharing stories connects us all.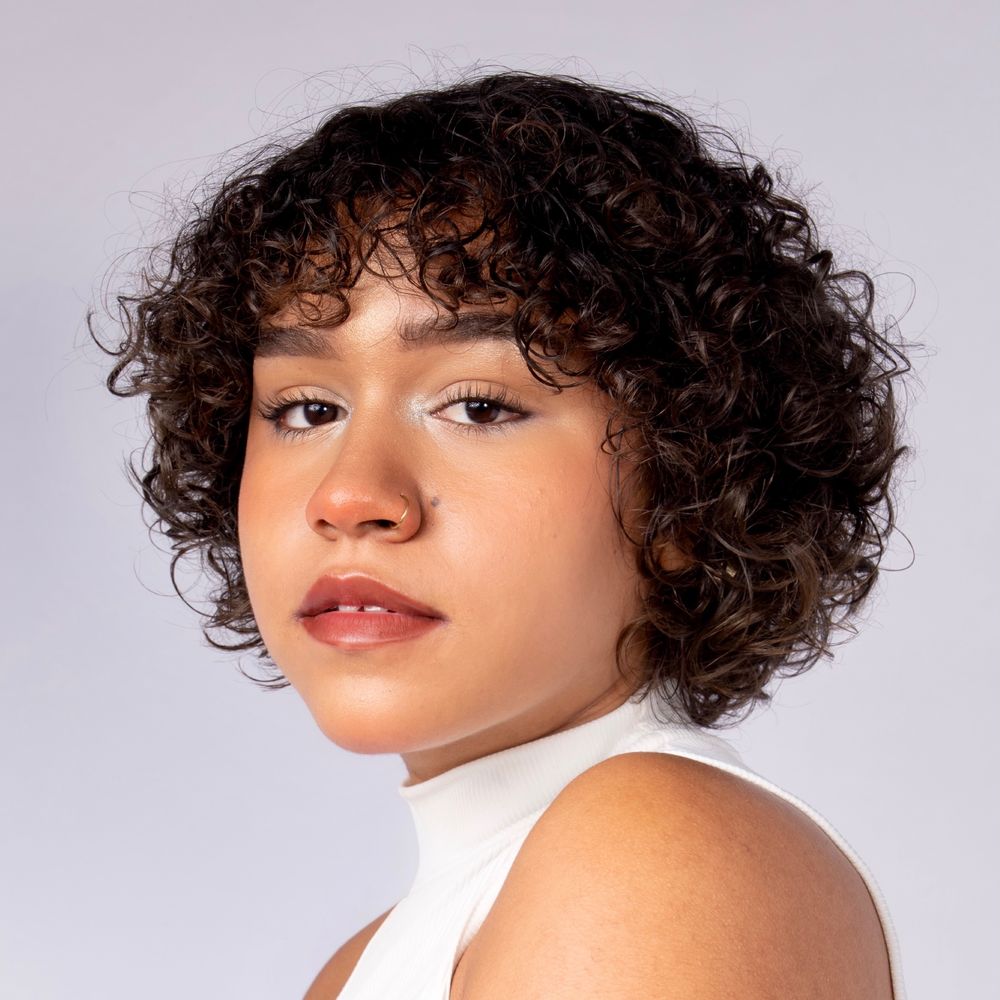 Mina Marcelino
Ensemble Member
Mina Marcelino (they/she) is a multifaceted artist based in the Philly / New York area currently studying photography at The University of the Arts in Philly. In addition to photography Mars is a singer / actor / visual artist / graphic designer who just recently transferred from being a Musical Theatre major. Mars is devoted to creating art that is ever changing and ever growing by expanding throughout multiple mediums and multiple layers of their own personal voice.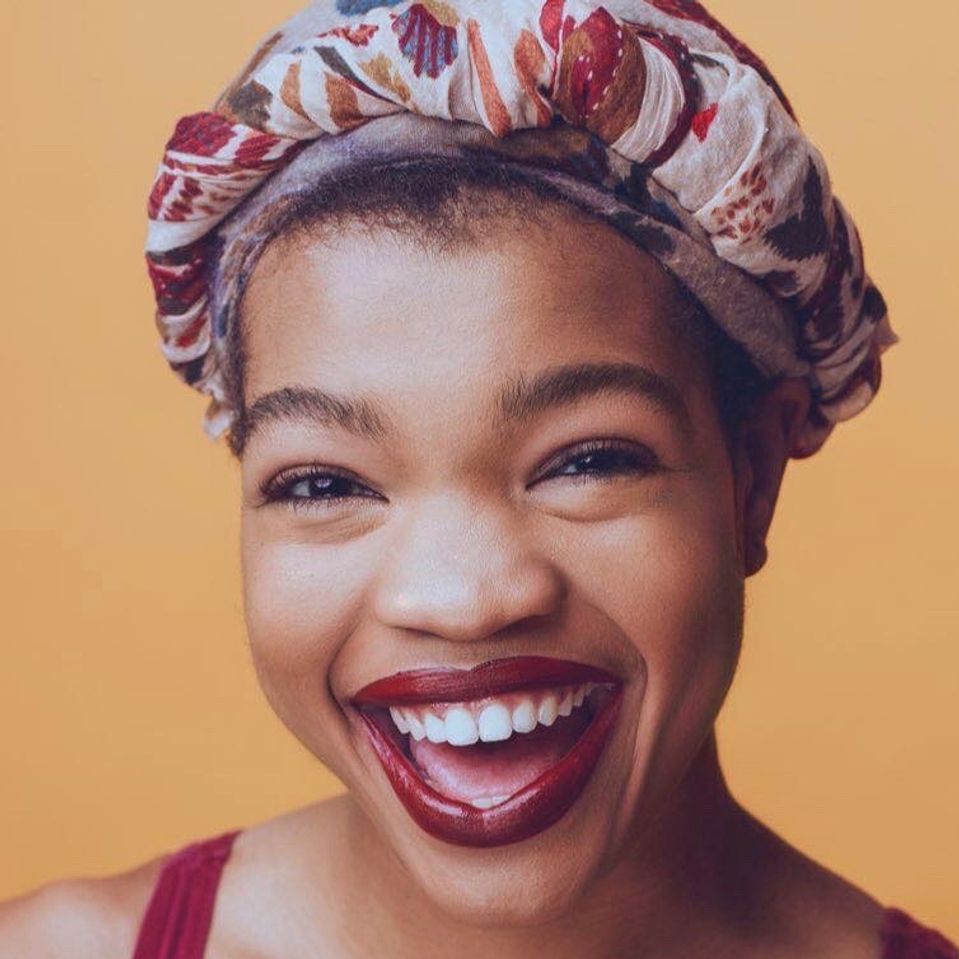 Aigner Mizzelle
Director of Equity & Safety, Ensemble Member
Aigner Mizzelle (she/her) is a graduate from NYU Tisch's Playwrights Horizons Theater school; BFA, Drama. She is an NJ/NYC based theatre and movement artist, activist, actor, writer, choreographer, singer, and teacher. She has had the pleasure of working with nicHi Douglas at Ars Nova and César Alvarez at The Public. As for her own creation in progress, she is workshopping a piece entitled The Beginning of Gold that was presented at Playwrights Horizons Theater School in 2018. Recently, she's taken on the role of Trust in An Incomplete List... which was presented at Ars Nova's All New Talent Festival last year.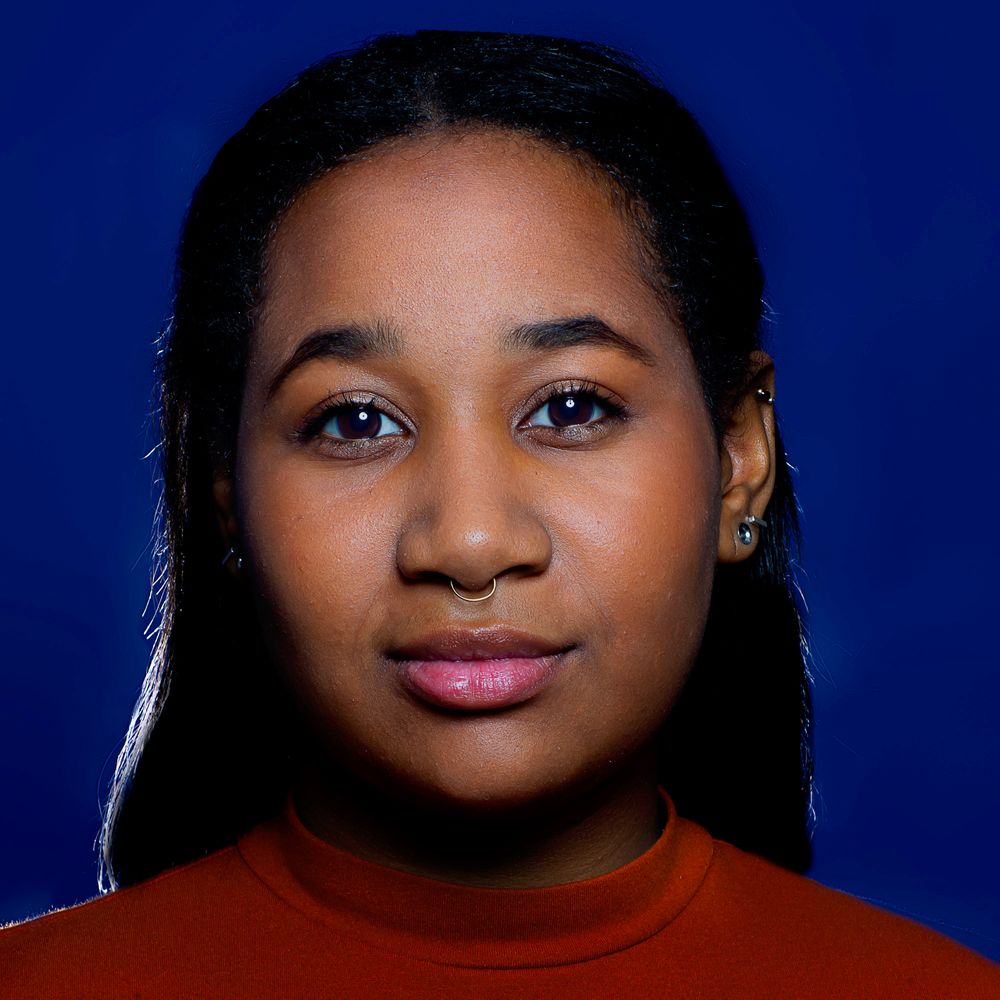 Talia Paulette Oliveras
Ensemble Member
Talia Paulette Oliveras (she/they) is a Blk Latinx artist who builds interdisciplinary, experiential, and ritualistic community spaces within the medium of theatre. For Talia, theatre is a radical medium with endless potential. Constantly chasing this potentiality, their artistic practice is grounded in challenging theatre's limits by unpacking its institutional and systemic nature while (re)discovering its roots in magic, storytelling, community building, imagination...the list goes on. Talia has worked on productions with Musical Theatre Factory, Theater Mitu (Hybrid Arts Lab), Dixon Place (HOT! Fest), JACK, 13EXP, Mabou Mines, Big Green Theater (Superhero Clubhouse/Bushwick Starr), BAM (Next Wave Festival), Ars Nova (ANT Fest, Makers Lab), The Public (Under the Radar) and more. Talia also makes work alongside their artistic soulmate, Nia Farrell, as Ta-Nia: a theatre-making duo dedicated to making blk space in an anti-blk society. Learn more at taliaoliveras.com or on Instagram @talia.jpeg